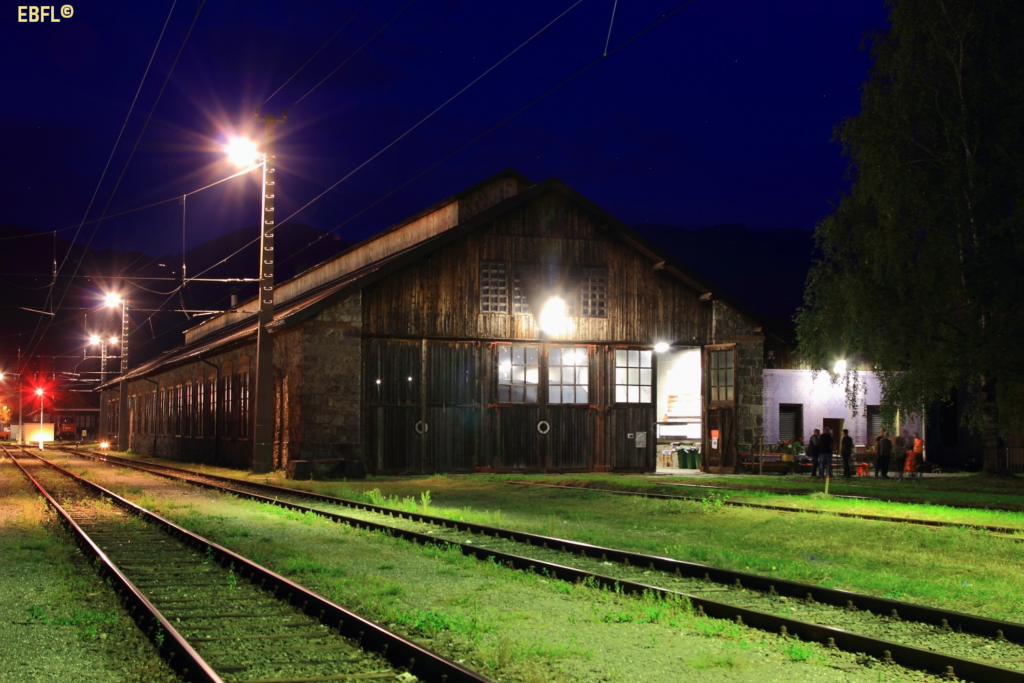 In November 1871 the railway line Villach – Franzensfeste was put into operation.

The only preserved long locomotive shed of the Südbahn – the Südbahn Heizhaus, which was built for the operation of steam locomotives, also dates from this time. With simple machines, water and coal a technical age was introduced, which revolutionized the economic and social life in the truest sense of the word.

Where in those days the "steam horses" of the imperial royal privileged Südbahngesellschaft were serviced and prepared for their exits, today you can experience railway history at first hand on an exhibition area of 1,800 m²: e.g. the inspection of the driver's cabs in a steam locomotive and electric locomotive and the function of old Austrian signal systems. You can also see diesel locomotives, nostalgia wagons, a turntable and model railways. The Südbahn Heizhaus, which is in almost unchanged condition, and the turntable are under monument protection.
The Association of Railway Friends in Lienz has set itself the goal of preserving the old Lienz SÜDBAHN HEIZHAUS with its rail vehicles, exhibits and historical writings for posterity; in great recognition of the inventive spirit and achievements of our ancestors.

Project scope: € 450,000 (net)
The repair and vitalisation of the locomotive shed and of rail vehicles and exhibits was carried out as part of an EU project.
Financing:
European Union 32,5 %
Tyrol, culture 16.25 %
State Memorial Foundation 16.25 %
Own funds 35 %
The own funds consist of contributions from the Association of Railway Friends in Lienz, the City of Lienz, the Lienz Tourist Board, the Federal Monuments Office and the ÖBB (Austrian Federal Railways).